TADPOLES
The 'Tadpoles' Room is our child care room for babies from 6 weeks to 2 years. The Tadpoles Room is warm, nurturing and homely, helping to make your baby feel safe, secure and comforted. Our child care educators work in close partnership with you to maintain your child's individual routines, such as sleep and bottle times. Each child in the Tadpoles Room has a communication book that goes between the Centre and home, to help relay any messages and let you know about your child's day.
The Tadpoles Room has an adjoining outdoor play area, allowing us to run a versatile indoor / outdoor child care program. The outdoor area is frequently used for doing lots of messy play and provides your child with a safe environment to explore and discover using all their senses.
It is never too early to start learning and we begin our program in the Tadpoles Room, with experiences designed to support our little one's interests and abilities. The program is carefully devised based on observations of the children and our educator's knowledge of child development.
In the Tadpoles Room we focus on developing:
• a feeling of security and attachment while at the child care centre
• your child's emotional and social development
• new sights and sounds through reading, music, singing and dancing
• sensory awareness, introducing new materials and textures
• fine and gross motor skills, with outdoor play and art experiences
We understand the importance of family connections and provide opportunities for children to interact with their siblings throughout the day if they wish. All of our families are encouraged to spend time at the child care centre during the orientation process, to become familiar with the new environment and get to know our educators.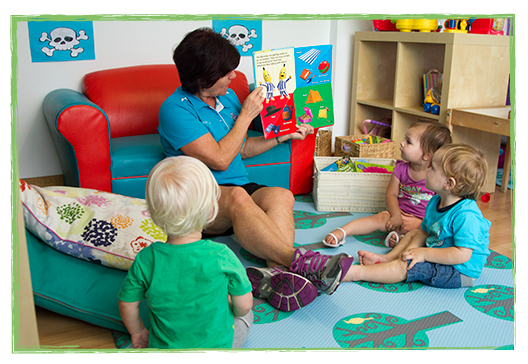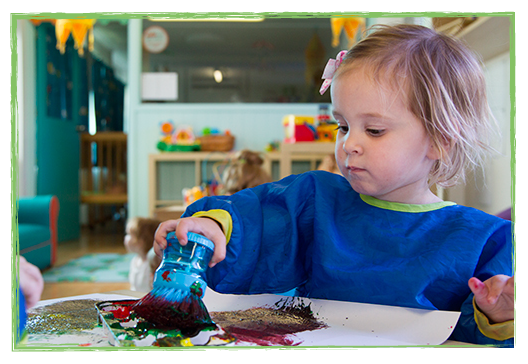 ---
Visit Our Rooms